Wednesday
Mar 4,2020
Hey guys, we have Vicki Chase spreading her legs on the sofa while Cody goes to work licking and fingering her slit.
Wednesday
Feb 5,2020
We have this video of Cleopatra giving Asia's pussy a good licking on the living room floor.
Wednesday
Jan 22,2020
Yup, that's right. Cassandra Cruz loves pussy and she's just so excited to go down on Fiona in this girl-on-girl movie.
Wednesday
Dec 25,2019
Okay, we have Desire Moore spreading those sultry thighs while Skyler Morgan fingers and licks her twat.
Wednesday
Nov 13,2019
Hey guys, we have Fiona and Cassandra Cruz probing each other's wet cunts by the fireplace.
Wednesday
Oct 16,2019
Today we have Lauren Lee and Sara Stone joining each other on the sofa to give each other a good licking and share a dildo to cram inside their twats.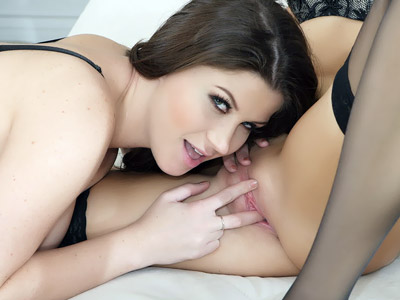 Find out more about Sara Stone here.
Wednesday
Oct 2,2019
Okay, we have sexy pornstars Vicki Chase giving her equally hot friend Cody a thorough pussy licking on the sofa.
Wednesday
Jul 10,2019
Hey guys, we have busty MILF Kayla spreading her legs and taking Marley Mason's strap-on dick inside her pussy.
Wednesday
Jan 9,2019
Alright, we have Jassie pairing off with Justine Joli for an intense girl-on-girl movie. Jassie is the girl-next-door beauty, who loves having her redhead friend Justine over and give him a good licking and dildo fucking in the living room.
Wednesday
Nov 28,2018
Alright, today we have sexy mature pornstar Kayla seducing brunette babe Marley Mason into going down on her and giving her a taste of her pussy juice.